Sodium Sulphite Technical Grade
| | |
| --- | --- |
| Chemical Formula : | Na2SO3 |
| Other names : | Sodium Pyrosulphite |
| | Sodium Disulphite |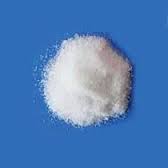 | | |
| --- | --- |
| Physical Appearance : | White Free flowing Powder. |
| Purity as Na2SO3 : | 92% Minimum |
| Alkalinity as Na2 O : | 2% Maximum |
| Iron as Fe : | 10 PPM Maximum |
| Heavy Metals as Pb : | 10 PPM Maximum |
1.It is mostly used in finished Leather industries.
2.It is used in as an Oxygen scavenger in water treatment.
3.It is used for the manufacture of high quality papers.
4.It is also used in electroplating industry.
It is packed and available in 25 kgs Net HM polyethelned bags over packed by HDPE Bags.
Store in a dry room temperature. It absorbs moisture and oxidizes, if the packing is not kept closed.